What We Do
We provide emergency mitigation services 24/7/365 capable of responding to any size or complexity of property damage, biohazard containment or cleanup. Our high performing restoration department has won multiple national awards for excellence, performance, and creativity in disaster recovery solutions. Our infection control division First Atlantic Environmental is also entrusted daily with the lives and health of immune compromised patients in hospitals, operating rooms, and nursing homes throughout our service area. Since 1990, over 45,000 clients have benefited from our expertise.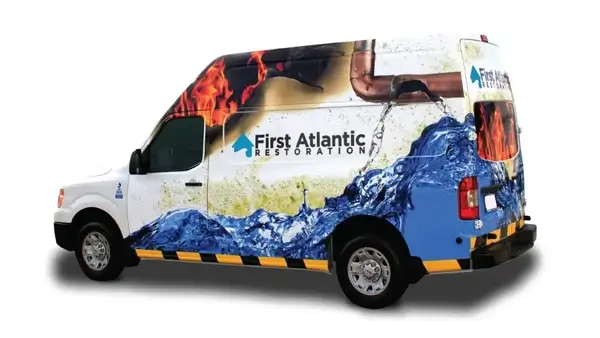 Hazardous Material & Infection Control
First Atlantic Restoration's Environmental division exists with the primary focus on virus and infection containment, negative pressure rooms supported by STARC hard wall barrier systems, and virus and infection eradication by DARPA developed SteraMist systems. Our team specializes in disinfection, commercial abatement, including asbestos and large-scale mold, commercial duct cleaning, spill response, and indoor air quality monitoring. We can often be found cleaning trauma and crime scenes, sewage spills, and bio-hazards.
The division is led by David Guy, who has over 20 years of industrial hygiene experience. It is this experience and leadership that provide confidence when addressing repairs within an immune compromised space.